If you are looking for a good performance and fuel economy motorcycle, here are three Bajaj's models that will match with your requirement. The performance and maintenance of the Bajaj's bikes are excellent. The dynamic riding quality and handling of
Bajaj motorcycles
are ensuring for a better ride in both urban and rural areas.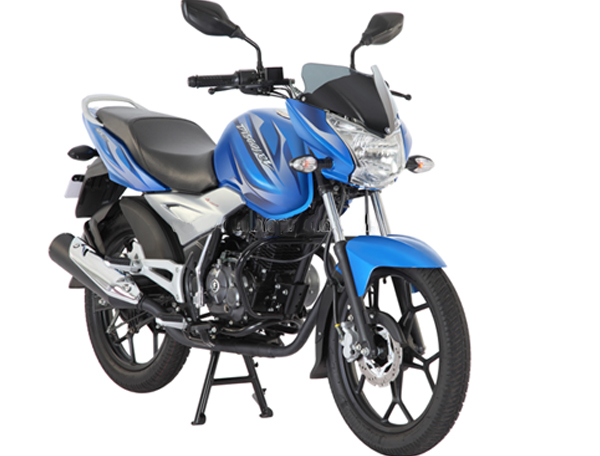 Bajaj Discover -
It is one of the most fuel-efficient motorcycle in its segment, which is making them very popular. It comes in 100cc, 125cc and 150cc segment, The first variant of Discover was launched in 2004. Discover in 100cc segment was launched in 2008, where the company sold out 1,00,000 units within the first 50 days of its launch. Bajaj company has entered in the commuter segment through these motorcycles and makes its strong position in the Indian two-wheeler industry.
Bajaj Discover Technology and Features
The engine is featuring an advanced 4- Valve DTS-I technology whose running speed is higher as compared to 2- Valve engine, thus delivering excellent pulling power at low-speed without any degradation in mileage. The Bajaj Discover has various segments which range from 100 cc to 150 cc. It is equipped with all advance features, front disc brake, self-start, high-quality suspension and alloy wheels. The motorcycle featuring alloy wheels incorporated with disc brakes, which makes this motorcycle more stylish and provide full safety to its rider while riding in any condition.
Bajaj Discover Design and Comfort
The designing of the motorcycle is the main attraction. Starting from the front, it features aggressive headlamp with high illumination, muscular tank with large fuel capacity and paint with attractive colors and graphics. In comfort section, the manufacturer has provided sporty ergonomic seat with a large space to avoid stress while riding.
Why you should buy it ?
If you want a bike primarily for commuting purpose in short distances or within the city, you should consider the Bajaj Discover series of motorcycles. Click for more details at
http://www.sagmart.com/models/Bajaj-auto/bajaj-discover
.
Bajaj Pulsar
- Here I am talking about the India's most popular sports motorcycle, Bajaj pulsar. Bajaj company has manufactured a whole new series of pulsar. The bike is available in many variants starting from 135 cc to 220 cc, providing lot many choices for bike lovers. Pulsar started the trend of sports bike in India. The sports motorcycle is very famous among youth riders and daily commuters. Pulsar 150cc model is very popular because it is first affordable 150cc bike in India.
Bajaj Pulsar Technology and Features
The Bajaj company has invented the engine by keeping the commuter and sports motorcycle, both in mind. It comes equipped with latest technology and a number of features like DTS-i engine which provides high power with decent mileage. The engine also offers fast and optimal combustion, thereby increasing performance and efficiency. The motorcycle carries various safety features such as front disc brakes and drum rear brakes. The bike features self start and kick-start options.
Bajaj Pulsar Design and comfort: -
Each and every variant is uniquely designed by the manufacturer. The design has played the most important role in creating success history and is capable enough to make place in every youth's heart. It comes as an excellent blend of sporty looks just like muscular bikes and along with that its affordable price. While talking about the design, the wheels, chassis and muscular have come to paint in several attractive colors. It is designed to carry great style along with twin projector headlamps and front body cowl. The rider comfort level is high even with the large seat and excellent ride quality due to soft suspension.
Why you should buy it ?
However, Bajaj Pulsar Series motorcycles have become the first choice among the youth crowd, and you really don't require any considerations or reasons to purchase these muscular motorcycles. But, if you would like to have a powerful motorcycle for regular commuting purpose with occasional highway riding, you should consider the Bajaj Pulsar. Visit for more at
http://www.sagmart.com/models/Bajaj-auto/bajaj-pulsar
.
Bajaj Platina
- Well, who doesn't know about the Bajaj Platina. It is a well-famed motorcycle, which has made its mark as a high-mileage motorcycle in the Indian two-wheeler market. As we all know about the rising prices of the fuel each passing day in the country. In this circumstance, everybody is looking for an average commuter segment motorcycle, which is capable to provide better fuel-efficiency. There are two variants of Platina having engine capacity of 100cc and 125cc. The 100cc Platina was introduced in the year 2006 and 125cc DTS-Si was introduced in 2008. These motorcycles have been loaded with new graphics and technology.
Bajaj Platina Technology and Features:
Bajaj bike engines are designed for high performance, more mileage and fuel-efficiency. Let's come towards the technical section, Bajaj company has mastered in a variety of engine capacities with fuel-efficiency. Bajaj has introduced a ride control switch that indicates optimum throttle opening for best fuel consumption rate. The 100cc engine motorcycle is equipped with ExhausTEC to provide more torque in the low to mid range revolutions of the engine. In rear suspension, SNS technology offers a stress free ride over normal Indian road conditions. It is featuring alloy wheels, which are linked up to the drum brakes.
Bajaj Platina Design and comfort: -
Bajaj Platina comes in various colors with decent graphics. It's designed concept basically targeted to lightweight motorcycles, with more aggressive features. It holds a unique design of side panels and front visor. The rear view mirrors and switchgear are of the finest quality. Motorcycle's black alloy wheels are the main attraction point. The extra long seat provides more comfortable ride, for its riders and the pillion rider as well.
Why you should buy it ?
Those looking for a bike with a low price tag and good fuel-efficiency for commuting short distances could consider buying the Bajaj Platina. Explore for more at
http://www.sagmart.com/models/Bajaj-auto/bajaj-platina
.